Risks of Long-Term Suboxone Use
Suboxone, a combination of Naloxone and Buprenorphine, is a drug used in addiction recovery and medication-assisted treatment to minimize opioid withdrawal symptoms. Buprenorphine works by activating the brain's opioid receptors and activating the reward receptors on a milder scaler, which will eliminate cravings. Naloxone is an opioid antagonist, fully blocking the brain's opioid receptors and will prevent a high altogether. The combination of the two medications generates an effective medication to treat opioid withdrawals. Suboxone is just as effective at treating opioid cravings as methadone and is considered a safer option. However, just like other prescription medications, it does have its side effects.
Treatment programs aim to stop substance abuse and opioid dependency, not replace them with a safer alternative. Medication-assisted treatment in opioid addiction is meant to be short-term and help with acute withdrawals and cravings. Suboxone is a helpful tool in treating opioid addiction. However, relying on it can be dangerous. Even though there is a mild effect, suboxone addiction remains a threat.
Some effects of long-term suboxone use include:
Anxiety

Depression

Nausea and vomiting

Confusion or disorientation

Constipation

Social isolation

Decreased tolerance for pain

Drowsiness
As with substance abuse in general, suboxone addiction can lead to personal issues such as:
Workplace challenges

Reduces sense of personal responsibility

Financial problems

Legal issues

Damaged relationships
There are several pros and cons to the effects of Suboxone. If it is not used long enough, opioid relapse and drug overdose are likely. If long-term Suboxone is used, it may lead to abuse and addiction, and long-term suboxone use can also lead to withdrawals.
To discover the benefits of addiction treatment at Novo Detox and start the admission process, click here to call (844) 834-1777 today.
Suboxone Withdrawal Symptoms
The body can develop a physical dependence after long-term use of Suboxone, leading to withdrawal symptoms. Suboxone withdrawal includes symptoms like:
Insomnia

Nausea and vomiting

Headaches

Digestive distress

Anxiety

Irritability

Fever

Sweating

Difficulty concentrating

Muscle and body aches

Lethargy

Indigestion

Depression

Drug cravings

Chills

Headache
Find out what to expect during opiate detox here:
How Suboxone Is Used for Recovery
Prescribing Suboxone is used during medical detox in drug detox for opioid addiction. It is part of medication-assisted treatment to stop opioid withdrawal symptoms and reduce cravings. It can stabilize someone and as a maintenance treatment to promote recovery from opioid use disorder. 
It consists of two types of medications: Buprenorphine and Naloxone. Buprenorphine will bind to opioid receptors but produces a slight high that can lead to substance abuse and dependence. Naloxone is in the medication to deter substance abuse because if there is the misuse of Buprenorphine, there will be a rapid onset of withdrawal symptoms in those with opioid dependency. Suboxone is not the answer for managing opioid use disorder, and it should be part of a comprehensive treatment program with behavioral therapy.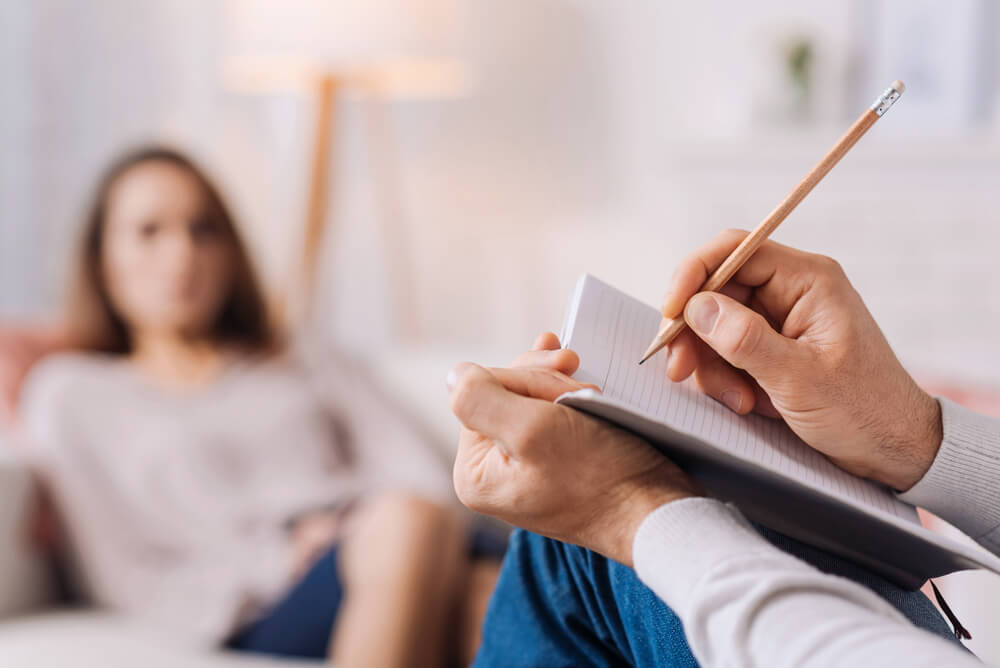 Treatment for Suboxone at Novo Detox
Novo Detox is drug detox and addiction treatment center in Los Angeles. Our medical detox services are state of the art and go beyond traditional treatment methods for addiction recovery. Although we include medication-assisted treatment, including Suboxone treatments, our drug detox also includes holistic therapies and behavioral therapy to help you stop all types of opioid abuse.
Our medical team will create personalized treatment plans and 24/7 medical supervision to ensure your detox and opioid withdrawals are going as planned. Your customized detox addiction treatment program is based on your bio-genetic metabolic profile, allowing us to determine how well you metabolize medications and know which ones are most effective for you. As a luxury rehab, you will detox in a comfortable, non-hospital setting, and we will provide you with organic, healthy, nutritional meals and fresh vegetable and fruit juices to help your body detox more efficiently.
Please call us at (844) 834-1777 today if you or a loved one are struggling with opioid addiction and want to know more about our suboxone treatments and holistic detox.