According to the National Institute on Drug Abuse, an estimated 48 million Americans, age 12 and over, have taken a prescription drug without a prescription for a non-medical reason. To put that in perspective, that's equivalent to 20 percent of Americans. If you're attempting to end your relationship with prescription drugs, the withdrawal symptoms can be severe. This is especially true for users who may have become extremely dependent or have pre-existing health issues. Teenagers, adults, and even the elderly are all susceptible to becoming addicted to prescription meds.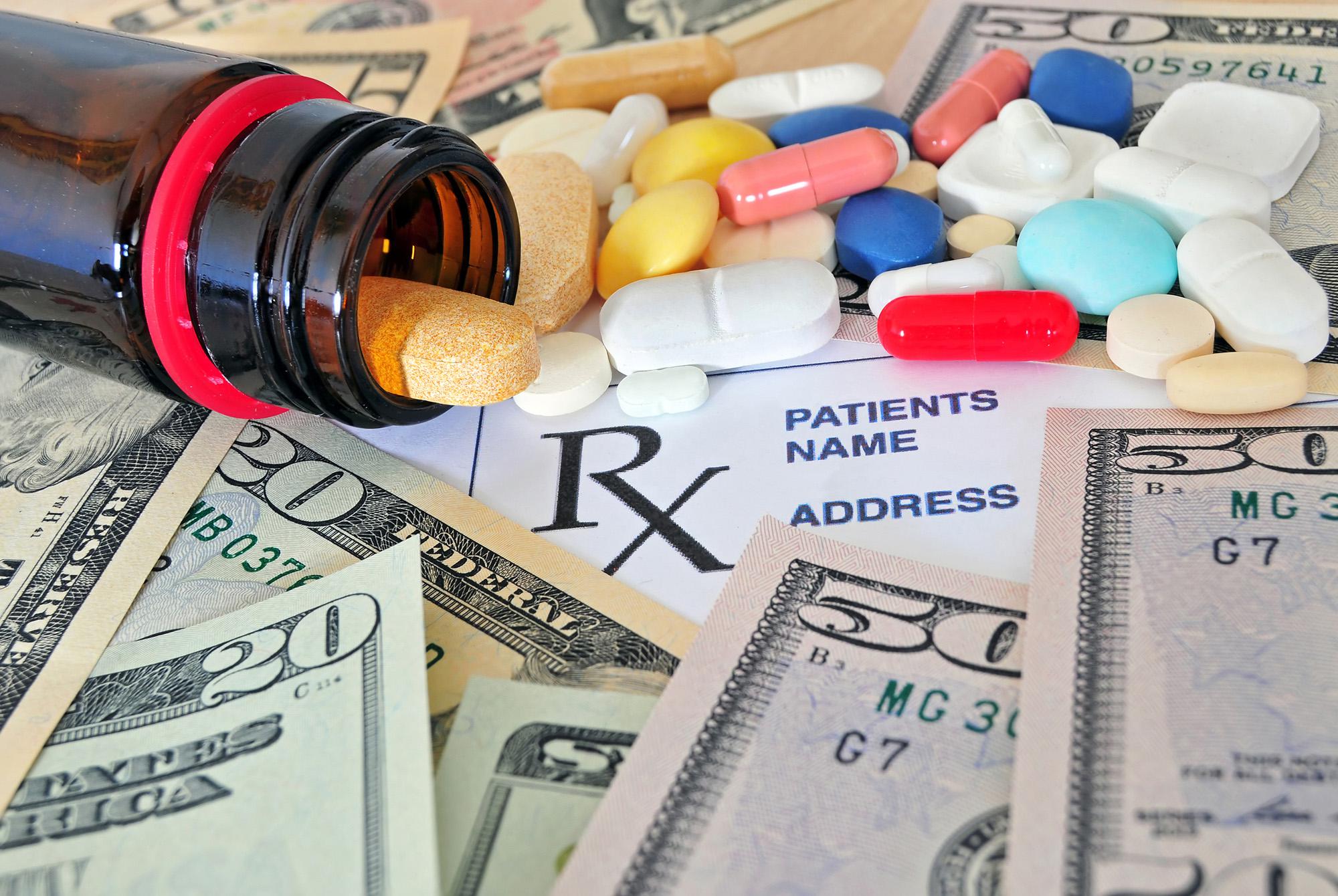 Opioid Detox
Opioid detox is the process of getting all the opioids out of a patient's body. There are many different detox plans available to those dealing with opioid addiction. Some doctors recommend the practice of rapid opioid detoxification. This involves sedating the patient and administering medications that quickly deactivate any opioids remaining in a person's system. Others suggest that patients try drug replacement therapy. This replaces the opioid with suboxone, a type of partial opioid that can activate opioid receptors just enough to mitigate withdrawal symptoms.
With all methods of removing opioids from the patient's system, they will eventually reach the withdrawal stage of detox. There are several potential medical treatments that can help to alleviate symptoms. Anti-nausea, anti-diarrheal, and painkiller medications can help to address some of the major issues of detox. Some people may also need IVs or other medical intervention to address issues like dehydration. Keep in mind that detox treatment is not strictly medical. Patients often deal with a lot of anxiety and depression that require therapeutic intervention as well.
Your opiate detox with Novo Detox will start by keeping you comfortable during withdrawal and intervening to treat withdrawal symptoms. Patients can expect to be treated with respect as Novo works with them to plan for recovery. If you or your loved one has an opiate addiction problem, contact us today to learn more about why Novo Detox Center is the best detox treatment facility.
Suboxone Detox
Suboxone is a medication used in the treatment of opioid addiction. It is a combination of buprenorphine and naloxone. Suboxone can be very helpful when it comes to lessening the withdrawal symptoms of opiates such as heroin, hydrocodone, and oxycodone. Unfortunately, Suboxone itself is classified as a Schedule III narcotic under the Controlled Substances Act. This means that it is entirely possible for the drug to be misused and Suboxone addiction is not uncommon.
Suboxone detox should not be attempted at home on your own. A professional should determine the rate at which you should taper off so that you can stop taking the drug safely. Not only can this reduce your discomfort during the process, but it can also greatly reduce your risk of relapse. Many people are surprised by how hard the cravings hit while they are going through withdrawal.
Detoxing from Suboxone is only the first step in the process. Long-term treatment is often needed to kick the habit for good. Individual therapy, group therapy, 12-step programs, and other forms of support can be used to increase your odds for success.
If you are ready to learn more about detoxing from Suboxone, contact us today. The dedicated team here at Novo Detox is always happy to answer questions and looks forward to helping you or your loved one on the path to sobriety.
Benzodiazepine (Benz0) Detox
For those who may not be familiar with benzodiazepines, they are a class of medications known as tranquilizers and are among the most commonly prescribed medications in America. These medications, which include Valium and Xanax, for example, are prescribed to help patients overcome legitimate health problems like anxiety and insomnia; however, when they are taken without a prescription or in a manner that is not prescribed by a physician, the probability of becoming addicted to these drugs increases considerably.
To help patients cope with the severe symptoms that come with benzodiazepine withdrawal, many drug treatment facilities offer medically-assisted detox to slowly taper patients off of benzos over the course of a few weeks or months. Of course, the medication prescribed as part of a medically-assisted detox is determined based on the specific benzodiazepine the patient was taking. For example, if a patient is taking a benzodiazepine with a short half-life like Ativan, for example, most physicians will prescribe a medication with long half-life like Klonopin to help ease severe withdrawal symptoms. Along with Klonopin, some of the more commonly prescribed medications include:
Carbamazepine
Valproate
Phenobarbital
Clonidine
Trazodone
Although these medications are effective, it does not mean that patients are out of the proverbial woods as most will continue to experience withdrawals in some capacity. Mindful of this fact, most drug treatment programs will monitor their patients throughout the detox process to help minimize complications.
Methadone Detox
Methadone is a synthetic (lab produced) opioid currently used to treat addiction to opioids. It works by binding to the opioid receptors in the brain to not only block feelings of pain but also to induce feelings of calm and euphoria. Methadone is different from other opioids, such as heroin, in the fact that it contains a second component that blocks the feelings of euphoria typically sought by opioid addicts. Methadone is successful in treating opioid addiction because it minimizes withdrawal effects while also decreasing the risk for abuse due to the fact that a high typically cannot be obtained by taking it.
While methadone is used for opioid addiction, it does carry a risk of addiction.
Detoxing from methadone is the process of cleansing the drug from the body, thereby decreasing the physical and mental dependence on it. It can occur naturally through the abrupt cessation of methadone or it can be medically assisted.
There are options for detox. Those with more severe addictions or co-occurring addictions several may opt for inpatient treatment which provides around the clock support in a residential treatment setting. Inpatient treatment provides you with access to a counselor and a physician who will monitor your progress through the most critical parts of withdrawal to make sure you are physically and emotionally safe and taken care of.
Some individuals may opt to engage in intensive outpatient services, which allow you to continue working or going to school and living in your community. This option still provides support but doesn't disrupt your everyday routine outside of treatment. This option may be best suited for individuals with less severe addictions who can maintain the treatment schedule.
Abruptly stopping methadone is strongly discouraged as withdrawal symptoms may be severe and can increase the risk of relapse. Those wishing to detox from methadone are encouraged to engage in medical detox, which minimizes withdrawal symptoms through the use of medications such as buprenorphine, along with counselor support and physician guidance. After you have successfully detoxed from methadone, you will then begin to taper off the medications utilized in your detox process.
Deciding to enter detox and subsequent recovery is not an easy thing. However, with the right support and information, you can begin a journey toward recovery from methadone addiction. Are you or a loved one ready to detox from methadone? Give us a call today at (844)834-1777. Our compassionate and knowledgable counselors are available 24/7 to take your call.