Outpatient Drug Rehab in LA County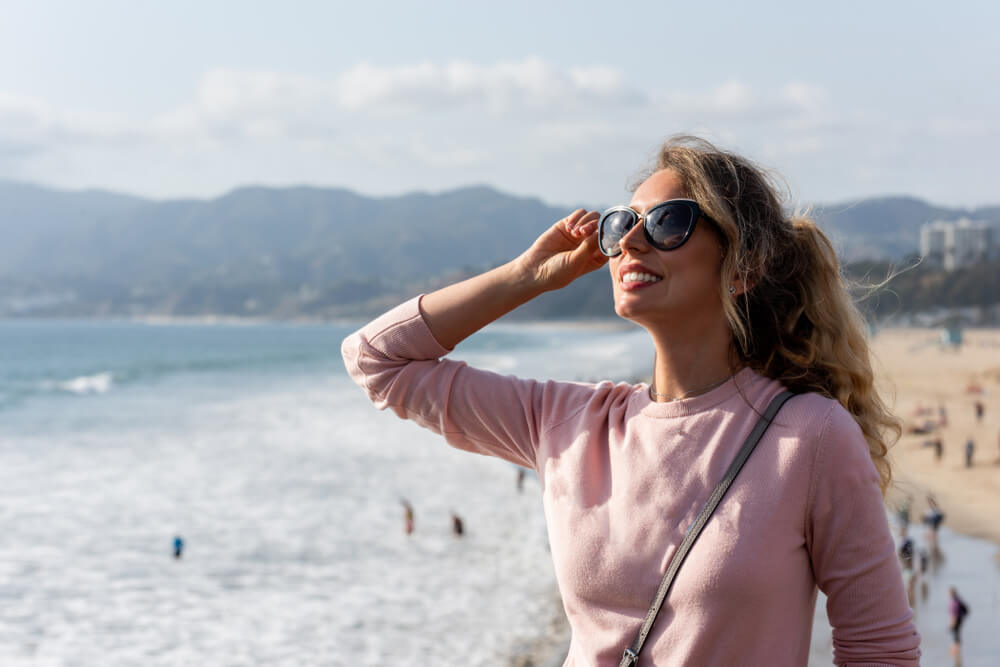 Outpatient Rehab: What Is It?
Los Angeles County, California has many addiction treatment centers that offer various levels of care. When researching rehab centers in Los Angeles, you have probably come across outpatient alcohol and drug treatment which may be the best option for your drug use disorder. Outpatient rehab in Los Angeles offers many of the same substance use disorder treatments as inpatient rehabs, such as dual diagnosis treatment, cognitive behavioral therapy, and holistic treatments. However, inpatient treatments may be more effective for severe use disorders. Along with your addiction specialist, you can decide which drug addiction program is better suited for you.
Outpatient alcohol and drug treatment is part of a continuum of care in treatment programs in Los Angeles. With outpatient care, you will participate in addiction treatments at the drug rehab center for various hours and days a week but go home at the end of the day. Customized treatment plans will determine how many hours a week you will need to take part in drug and alcohol treatment. Outpatient alcohol and drug addiction programs will include various forms of behavioral therapy, group therapy, family therapy, and holistic treatment.
To discover the benefits of addiction treatment at Novo Detox and start the admission process, click here to call (844) 834-1777 today.
Types of Outpatient Drug Rehab Programs in LA County
There are multiple levels of outpatient programs, including:
Medical Detox
Sometimes drug detox requires an inpatient detox program. However, with certain mild cases of drug addiction, medical detox can be done at home. You can pick up your medication-assisted treatment at a treatment facility every few days and check in with your doctor. Medical detox can help you successfully and comfortably go through the withdrawal process.
Intensive Outpatient Program (IOP)
Intensive outpatient treatment allows you to continue to go to work or school while in substance abuse treatment. Substance abuse treatment will be scheduled around your obligations and require fewer hours than other outpatient treatments.
Partial Hospitalization Program (PHP)
PHP is a more intense form of outpatient programming, and it is more similar to inpatient substance abuse rehab in that you spend most of your day and week at the treatment facility and go home at the end of the night.
Outpatient Rehab
As a step down from inpatient drug addiction treatment, it can be tailored to your needs, and the amount of time spent at the treatment facility can be tapered down as your progress. You will also be encouraged to participate in 12-step programming outside of your weekly treatments.
Virtual Outpatient Rehab
Several rehab treatment centers in Los Angeles County, California, are now offering online drug rehabilitation, including Novo Detox, which allows you to continue treatment from home or anywhere in the world.
Learn about Ed Sheeran's history with substance abuse here:
Outpatient vs. Inpatient Drug Rehab
Inpatient drug rehabilitation is the most effective form of drug and alcohol abuse treatment. However, there are several benefits to outpatient substance abuse treatment, including:
Ability to continue going to work or school

Having the support of loved ones at home

Ability to actively apply coping skills and other tools learned in outpatient addiction programs to real life

Continue to take care of those who are dependent on you, such as small kids, pets, or the elderly

Outpatient care can also be less expensive
Who Is a Good Fit for Outpatient Drug Rehab?
Success rates for outpatient alcohol and drug treatment can be the same as residential treatment when it is the right fit. Usually, those suffering from more mild forms of substance use disorder who have a stable and supportive home environment or sober living situation are the best fit for outpatient care. This is also a step down from residential treatment in the continuum of care.
Novo Detox – Top Rated Outpatient Drug Rehab in LA County
Novo's Drug and Alcohol Detox and Rehab in Los Angeles is one of the most effective addiction treatment centers in the U.S. Our addiction treatment facility in Los Angeles offers inpatient medical detox and inpatient rehab. However, our vast network of treatment centers does have outpatient care, which you can easily transition into after your drug or alcohol detox or inpatient treatment. Please give us a call at (844) 834-1777 today so we can help set you up with the right treatment program.