Novo treatment center is a detox and inpatient rehab facility in Los Angeles, fully accredited by The Joint Commission, the California Department of Health Care Services, and the Substance Abuse and Mental Health Services Administration (SAMHSA).
We are the best detox and rehab center for addiction in California, because we have a full staff of caring and empathetic, dedicated experts available to our patients 24 hours a day, 365 days a year. Our drug and alcohol detox and rehabilitation programs have a high recovery rating, with our patients avoiding the ping pong effect.
Why patients choose detox & rehab programs at Novo?
Focus on safety & comfort
24/7 supervised detox
Top Rated facility
Effective treatment
Healthy meals
Quick admissions
Evidence-based Therapy
Great locations Nationwide
Drug Rehab Near Me: Top Rated Drug Rehab in Los Angeles
Novo Detox and Rehab center is the top choice for Los Angeles residents that are prepared to take the necessary steps to heal from drug addiction with the support of our expert addiction therapists within a supportive, safe, and welcoming environment. Drug addiction can happen to anyone at any time and we believe that an effective addiction recovery program honors each patient's individual story and experiences with drug addiction while coming from a nonjudgmental stance that provides patients with empathy, dignity, and respect as you make the brave decision to address and heal from your drug addiction. Our team goes beyond textbook knowledge on how best to support patients in substance abuse treatment, we utilize the knowledge of lived experience along with the leading addiction medicine methods that will ensure that you have a holistic, whole-person integrated approach to healing while you lay the foundation in your newfound way of life sober living.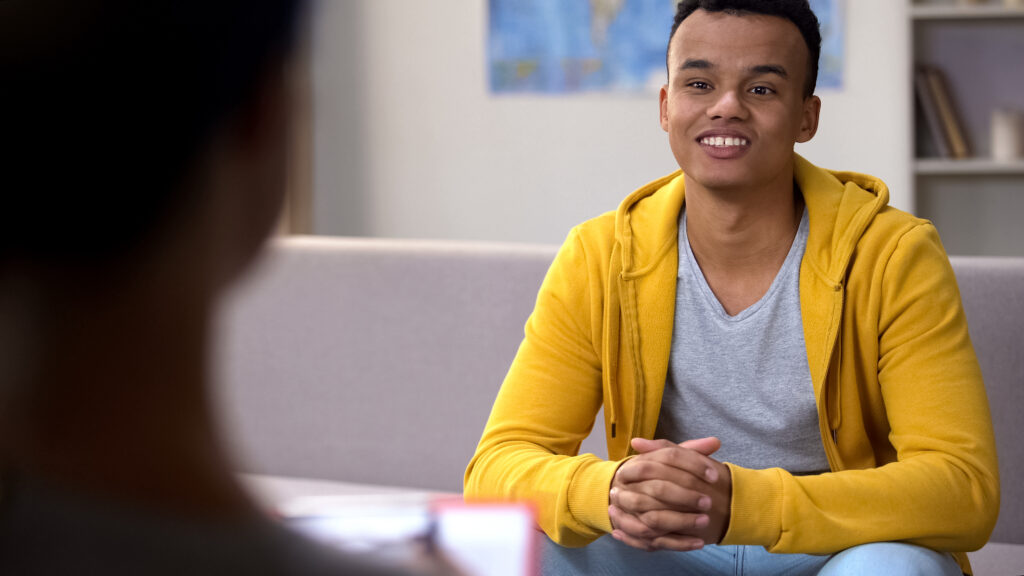 Best Drug Rehab Center for Los Angeles Residents
Our addiction treatment center provides Los Angeles residents with the opportunity to heal from their drug addiction within a luxury treatment center that provides each patient with the individualized care that is needed to successfully overcome their drug addiction. Our private, six-bed facility ensures a low patient-to-therapist ratio which ensures that you receive the levels of care you need to address your underlying causes of addiction. You will no longer have to feel alone in your battle with drug addiction as your primary therapist will be walking alongside you every step of the way as you establish your new life of sober living.
Types of Addiction Treatment For Drug Addiction We Offer
At Novo Detox, we believe that an effective treatment plan incorporates a variety of addiction therapy methods that target healing from your alcohol or drug addiction within your body, mind, and spirit. Patients will have access to the following addiction treatment methods:
Cognitive Behavioral Therapy

Dialectical Behavioral Therapy

Nutritional therapy and education

12-step meetings and guidelines

Cognitive restructuring

Family therapy

Trauma-informed therapy methods

Mindfulness practices

Relapse prevention methods

Life skills education and skill development

Physical activity

Holistic treatments

Medical detox

Dual diagnosis treatment for co-occurring disorders
Inpatient Drug Rehab
An inpatient drug rehab in Los Angeles provides individuals with an opportunity to remove themselves from the lifestyle and environment that was centered around drug abuse and become engaged in the healing process while removing themselves from any potential triggers or distractions. Patients will reside within our residential treatment center where you will have ongoing support from addiction therapists and other patients who will become your foundation for support in addiction recovery. Your days will be structured with healing opportunities through addiction therapy sessions, physical activity, holistic treatments, and recreational activities that will have you connecting with yourself and others again while you navigate your way through early addiction recovery.
Outpatient Drug Rehab Los Angeles
For Los Angeles, California residents that are in need of a flexible option for an addiction treatment program, choosing an outpatient drug rehab Los Angeles program will provide you with the freedom to choose when you attend the addiction recovery center so that you can uphold your prior responsibilities. Patients can choose between a partial hospitalization program or an intensive outpatient program. A PHP invites patients to attend the addiction treatment center for full days where they will participate in addiction therapy methods similar to an inpatient rehab program. An IOP is a flexible option that invites patients to the treatment center three times a week for a few hours at a time where you will engage in individual and group therapy processes. Regardless of the method of outpatient drug rehab you choose, patients are able to gain the addiction recovery support and healing needed to form a life of sobriety.
Heroin Rehab
Heroin addiction has become a national epidemic due to the fentanyl and opioid crisis that has been causing individuals to lose their life or risk their life from a drug overdose. Before patients can begin heroin rehab, they will need to complete a medical detox to ensure that they can safely and comfortably remove the physical addiction to heroin while mitigating the potentially serious withdrawal symptoms. Patients are often provided medication-assisted treatment throughout their heroin rehab to support in navigating potential drug cravings and withdrawal symptoms so that they can remain focused on the drug treatment program.
Meth Rehab
Meth addiction has become a growing concern as it is one of the most highly abused drugs. This stimulant drug is highly addictive and alters an individual's mindset while under the influence. Meth rehab will provide patients with opportunities to engage in behavioral therapy, dual diagnosis treatment, and holistic treatments that will support patients in developing healthy coping strategies and methods for relapse prevention to ensure long-lasting success in sober living.
Benzo Rehab
Benzodiazepines are a class of prescription drug that is specifically designed to mitigate symptoms of anxiety, panic disorders, and seizures. The use of benzos can produce feelings of euphoria, relaxation, and escape which can be appealing to those that are struggling with troubling inner emotions and triggers while looking for a way to manage the unpleasant symptoms of mental health. A benzo rehab will support you in safely tapering off of benzos and begin to address your mental health conditions and substance abuse tendencies through a dual diagnosis treatment program.
Prescription Drug Rehab
Prescription drug abuse has become an increasing problem amongst Americans across the nation. Most individuals engaging in prescription drug abuse began using these medications as a method to treat co-occurring disorders such as anxiety, depression, bipolar, or other mental health conditions. When you couple a co-occurring mental health disorder with underlying emotional turmoils or traumas that accentuate the negative side effects of a mental health condition, many will turn to drugs or alcohol as a method of self-medicating. Many will begin abusing prescription drugs that were once keeping your mental health stable and then begin to cause further issues as your prescription drug use turns into a drug addiction that you did not anticipate coming. Patients will be offered dual diagnosis treatment that will support in overcoming their drug addiction while stabilizing their mental health disorder through effective holistic treatments.
Cocaine Rehab
Cocaine abuse is one of the leading substances abused among Americans. This highly addictive stimulant has been known to impact a person's mental health and physical health and well-being. An effective treatment program will support patients in safe detox protocols before entering into drug rehab to address the emotional and mental addiction to cocaine including how substance abuse has impacted your thoughts and emotional processes.
How Long Is Rehab?
Drug and alcohol rehab is based on each individual patient's needs and levels of care you require. Your drug or alcohol addiction did not form overnight, it is a result of emotions and traumas that occurred over a prolonged period of time. Allowing yourself to take the time you need to fully engage in the therapeutic process of alcohol and drug rehab. Los Angeles, California residents will have the option of choosing between a 30, 60, or 90-day rehab program.
What Is Rehab Like?
Drug rehab consists of individual therapy and group therapy processes. Patients will work alongside the primary therapist that will support them in healing from the underlying causes of their substance abuse through a variety of evidence-based therapy methods. Rehab provides individuals with a structured routine of therapy, self-care, and personal growth that will support them in establishing a healthy lifestyle in addiction recovery.
12-Step Drug Rehab in Los Angeles
In conjunction with the evidence-based therapy methods offered, Los Angeles, California residents will have a 12-step approach included in their individualized treatment plan. 12-step guidelines and support groups provide individuals with a path to recovery and spiritual awakenings that will help connect them to sobriety and higher power to guide them through their recovery process. Individuals will form long-lasting supportive relationships with others in sober living that will become close friends and recovery supports.
Executive Drug Rehab in Los Angeles
Entering a drug and alcohol addiction treatment program should not feel like a punishment. You are making a courageous decision to get the help you need to overcome your drug addiction and that decision should be met with support, comfort, and empowerment. At Novo Detox, we provide patients with a luxury treatment center that boasts relaxation and comfort through our first-class amenities. Within our recovery center, patients will have access to a state-of-the-art gym, swimming pool, semi-private rooms, and various recreational activities and social events that will support them in developing positive relationships with other patients while learning how that life of sober living can be fun, enjoyable, and peaceful.
Breathwork Therapy
Patients experiencing substance abuse and co-occurring mental health disorders benefit from the use of breathwork therapy that encompasses the use of holistic treatments and practices. With the support of your primary addiction therapist, you will practice and incorporate tools of mindfulness, emotional regulation techniques, and practicing intentional breathing exercises that will support you in staying present within your body and mind allowing you to manage any uncomfortable triggers or cravings to remain focused on your road to recovery.
Cognitive Behavioral Therapy
Cognitive behavioral therapy is one of the leading addiction treatment methods as it focuses on supporting patients in gaining an understanding of the root causes of their drug or alcohol addiction by looking further into the emotions, thoughts, and behaviors that are associated with addictive behaviors. Through individual and group therapy sessions, patients will begin to explore various strategies for shifting their responses to triggers and becoming self-aware of their responses in order to avoid potential relapse.
Dialectical Behavioral Therapy
Dialectical Behavioral Therapy is commonly used in addiction treatment as it provides the knowledge and skill set to effectively manage emotions and behaviors that are associated with your drug addiction. Throughout your DBT sessions, you and your primary therapist will develop new coping strategies and techniques that will support in understanding your triggers and establishing methods of responding that support your sobriety and overall health and wellbeing. A key component of relapse prevention is developing tools for healthy emotional regulation that will allow you to calmly and safely process emotional or situational triggers through natural, holistic coping strategies that will support you in refraining from substance abuse.
Family Systems Therapy
When you are at the height of your drug addiction, your focus shifts to fuelling your drug addiction rather than maintaining healthy, positive support systems with your loved ones. Often, family and friends become distant as you isolate yourself from others and loved ones lose trust in you due to your previous addictive behaviors. As you embark on your healing journey of addiction recovery, it is important that you have a solid support system that provides you with encouragement and unconditional love. With the support of family therapy, you and your loved ones will be able to address the past emotional hurts within your relationships and begin to reestablish trust between one another. You and your loved ones will be able to learn methods of healthy communication, set boundaries within the relationship, and how to hold each other accountable to your goals of sober living and familial roles and responsibilities that are set for one another.
Trauma-Informed Therapy
Individuals living with an active addiction will commonly have a history of trauma that has impacted and influenced how they are able to manage day-to-day life including substance abuse and mental health disorders. With the support of individual therapy sessions with your primary therapists, you will have the support of addressing your previous traumas through trauma-informed therapy approaches. Within your individual therapy sessions, you will be able to safely process your emotions and responses to your previous traumas while working to adjust your thought process and emotional responses to healthy reactions that foster your life in sober living.
Why Choose Novo Detox For Drug Rehab in Los Angeles?
Novo Detox is dedicated to providing a healing environment that empowers patients to dig deep and find their passion for life and themselves again. Drug addiction can impact your life in a variety of ways and in order to have success in long-term sobriety, your drug treatment program needs to support you in healing from your addiction while forging a new path for life that is based on sobriety, healthy coping strategies, and holistic lifestyle hobbies and treatments. Throughout our continuum of care for addiction treatment, patients will have the ongoing support of our compassionate counselors as they progress through their recovery process. Our comprehensive approaches to addiction recovery will ensure that you heal from your drug or alcohol addiction with the support of an individual treatment plan that is centered around your overarching goals for sobriety and health.
We are waiting to hear from you to support you in taking the first crucial step of addiction recovery by entering into drug treatment. Contact us today, we have staff available 24/7 to help you get the support you need to overcome your substance use disorder smoothly and comfortably.