Opiate addiction is a crisis that has greatly affected many in the U.S. Patients are becoming dependent on various opioids, such as Suboxone. Suboxone is a mild prescription drug that physicians prescribe for opioid addicts to use during replacement therapy. Doctors use Suboxone together with other forms of treatment, such as counseling and lifestyle changes, to help opioid addicts overcome their addiction. Recovering addicts often abuse it and develop a reliance on it.
Suboxone use has been increasing since the medication gained approval for use. Visits to emergency rooms as a result of Suboxone-related situations rose by 22.5% in only four years (2006-2010), ending with 15,778 visits. Opioid addiction figures have been increasing over the years. There are many myths about Suboxone that do not help in reducing its abuse.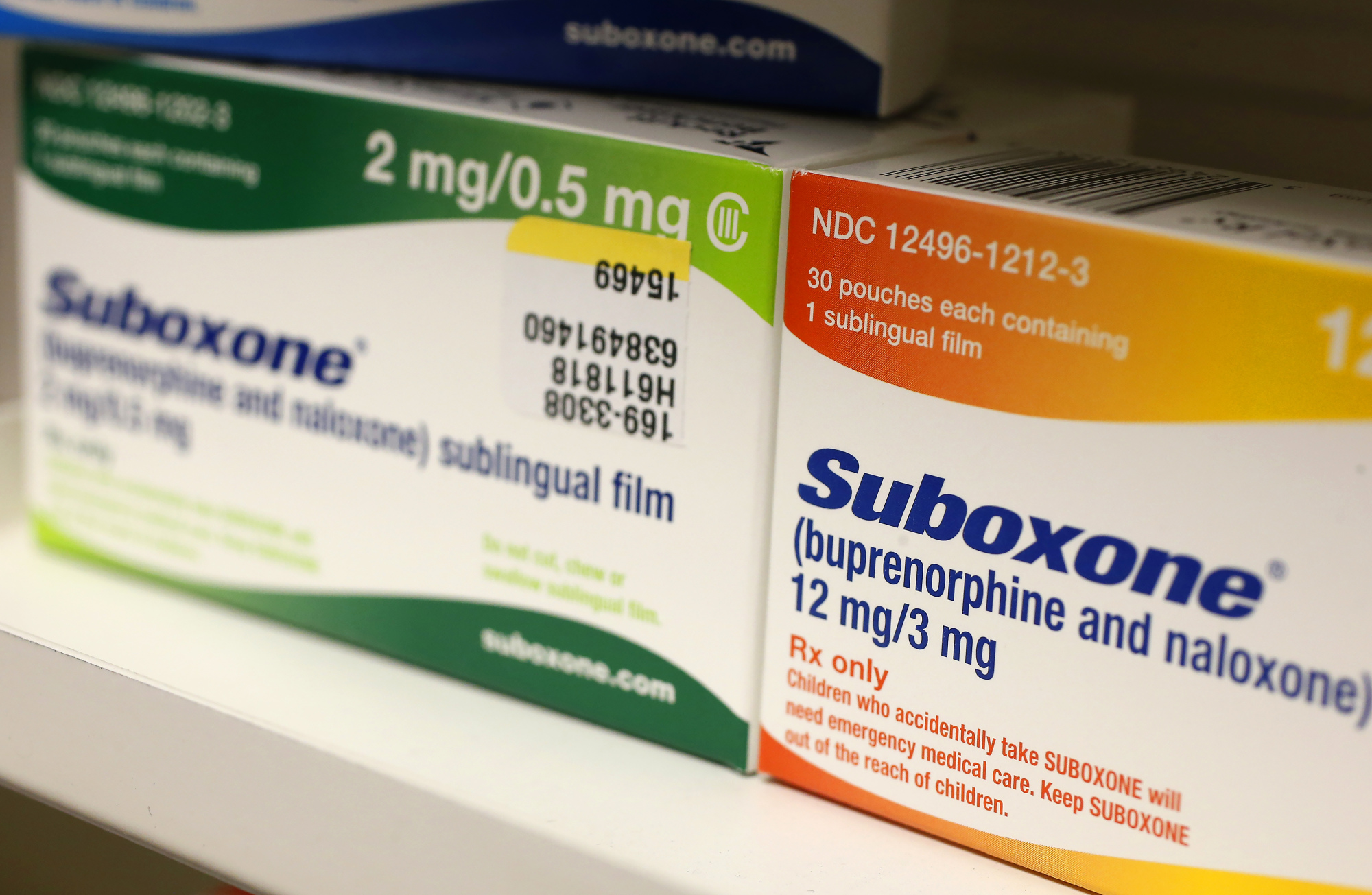 What is Suboxone?
Suboxone is an addictive medication that doctors typically prescribe to patients dealing with opioid addiction. It is a combination of naloxone and buprenorphine. Buprenorphine is a partial agonist. You can use it to reduce opioid cravings and withdrawal symptoms without the potential to induce a rewarding feeling. It can get you a little high by itself. To deter people from abusing buprenorphine too much, manufacturers added naloxone, an opioid antagonist. Naloxone reverses the effects of opioids. The outcome of the combination, Suboxone, acts similarly to opioids, though it is less powerful.
The FDA approved Suboxone for use in treating opioid addiction in 2002. A generic version of the drug became available by 2009. The public gets Suboxone under several brand names:
Butrans
Cizdol
Norspan
Suboxone Film
Temgesic
Probuphine
Buprenex
Zubsolv
Bunavail
People take Suboxone orally or via injection. It would be best if you used Suboxone according to the dosage prescribed by medical professionals. Failure to comply with these recommendations makes you susceptible to developing an addiction to the drug.
Suboxone Abuse and Dependence
Continuous use of Suboxone without a prescription or not adhering to your dosage can lead to its addiction. Suboxone is a partial opioid. If you use Suboxone to treat addiction to stronger opioids, your craving to use opioids makes you susceptible to developing an addiction to it.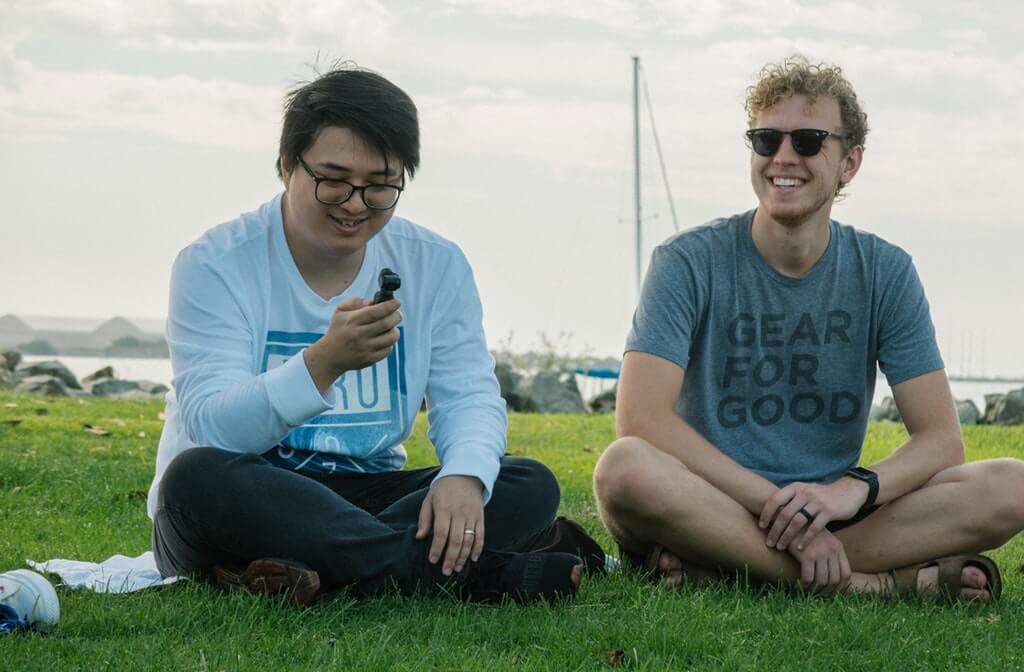 Taking the drug intravenously increases your likelihood of developing an addiction. This method of intake delivers the drug's effects faster and makes a concentrated dose of the substance reach your bloodstream. If you are dependent on it, your body and brain will rely on it to perform crucial functions. You are likely to develop withdrawal symptoms when the drug is not in your system.
If you think you or someone you care about has a reliance on Suboxone, watch out for these symptoms. Suboxone addicts are likely to have the following signs.
Signs of Suboxone Addiction
Need for more Suboxone to feel the same effects (high tolerance)
Visiting several clinics to get more prescriptions
Not following the dosage
Needle scars, constriction marks, or powdery residue on the arms
Unexpected weight loss (Suboxone causes a lack of appetite)
Financial difficulties
Lack of interest in known hobbies
Falling behind in work or at school
Physical Symptoms of Suboxone Abuse
Fainting
Muscle aches
Nausea
Dilated pupils
Sweating
Drowsiness
Diarrhea
Appetite loss
Sleep trouble
Fever
Slurred or impaired speech
Increased blood pressure
Vomiting
Psychological Symptoms of Suboxone Abuse
Poor memory
Depression
Apathetic mood
Impaired cognition
Poor coordination
Erratic behavior
Withdrawal Symptoms
You will experience some symptoms as your body adjusts to the absence of Suboxone in your bloodstream. You can get assistance on how to cope with these withdrawal symptoms from detox centers. Detox facilities provide a conducive environment with regular supervision to help you manage these effects of detox.
You may experience these side effects when detoxing:
Skin abnormalities
Muscle discomfort
Suboxone cravings
Cold or hot flashes
Fatigue
Nausea and vomiting
Loss of appetite
Sleep difficulties
Diarrhea
Sweating
Suicidal thoughts
Anxiety
Depression
Irritability
Other co-occurring disorders (such as mental disorders)
Tips for Detoxing
There are several changes or activities you need to complete to increase the likelihood of your detox being successful.
1. Seek Professional Assistance — detoxing from Suboxone can be challenging. It would be best if you dealt with withdrawal effects and the risk of relapse. Withdrawal symptoms can be unbearable for a few hours after your last intake. You are likely to turn to Suboxone to stop them. Physicians can prescribe safe medications or recommend alternative ways of dealing with these symptoms. They may also advise you on changes, such as healthy habits and therapy, you need to avoid relapsing. There are several treatment options available, and doctors can help you settle on the most appropriate approaches.
2. Balanced Diet — you need nutrients to help your body cope with the detox. Addiction is likely to have made you lose your appetite. Your body will not have the essential nutrients it needs to deal with withdrawal. Consuming lots of vegetables, fruits, whole grains, proteins, and drinking plenty of water will help you get the nutrients you need.
3. Exercise — Research shows that physical activity can be a useful strategy for improving the quality of life for recovering addicts. Workouts stabilize your moods and can keep you occupied such that you do not think of Suboxone.
4. Therapy — a combination of approaches is often necessary to help you detox from Suboxone. As you stop using Suboxone, therapy can help you understand your situation, know why you developed an addiction, and prepare you for a life of sobriety.
5. Aftercare — as you detox, it is advisable to plan for the life that comes once you are sober. Changes and rehab are necessary to help you stay away from Suboxone. You will need to avoid triggers, adopt healthy habits, and continue with therapy to sustain your new life that is free from Suboxone.
Typical Length of Detox
The time it takes for your body to get rid of most of the Suboxone effects and its concentration in your bloodstream varies.
The following factors determine the period it takes:
Length of abuse
Co-occurring psychiatric or medical conditions
Polysubstance use
Individual physiology
Physical health and age
Frequency of use
Suboxone acts slowly on your body, unlike the other opioids. Consequently, it also remains in your bloodstream for more extended periods. Suboxone withdrawal effects take longer to appear and tend to last for long.
Suboxone detox is a multi-stage process. The timeline typically resembles this one, but it may vary depending on the conditions above.
Days 1 – 3
Physical symptoms appear in about 10 hours after your last score. You may undergo muscle pain, diarrhea, and nausea. Your physician may prescribe some medications to alleviate your suffering.
Days 4 – 7
You may experience sleep difficulties, anxiety, and irritability.
Weeks 2 – 4
You may experience depression and suicidal thoughts. Approaches such as Cognitive Behavioral Therapy (CBT) and Rational Emotive Behavior Therapy (REBT) can help you process your thoughts and emotions.
Finding the Best Suboxone Detox Treatment
Novo Detox provides the best Suboxone detox treatment in Los Angeles. We have ten on-staff experts that are willing to offer care when you need it to overcome your Suboxone addiction. These professionals have experience spanning close to half a century with addicts. They have successfully helped many patients overcome their addiction and live long lives free from Suboxone. About 98 percent of Novo Detox patients have overcome their addiction. Please take advantage of our expertise to overcome your Suboxone dependence in our safe and comfortable facility.
We provide care via our inpatient and outpatient programs. The inpatient approach involves you staying at our facility as you receive treatment while under constant supervision by our professional caregivers. The outpatient method entails you frequently visiting our clinic for checkups and care while detoxing. The latter approach is advisable for patients with mild Suboxone addiction. We have the necessary accreditation to provide treatment for recovering addicts, and we accept covers from most insurance firms.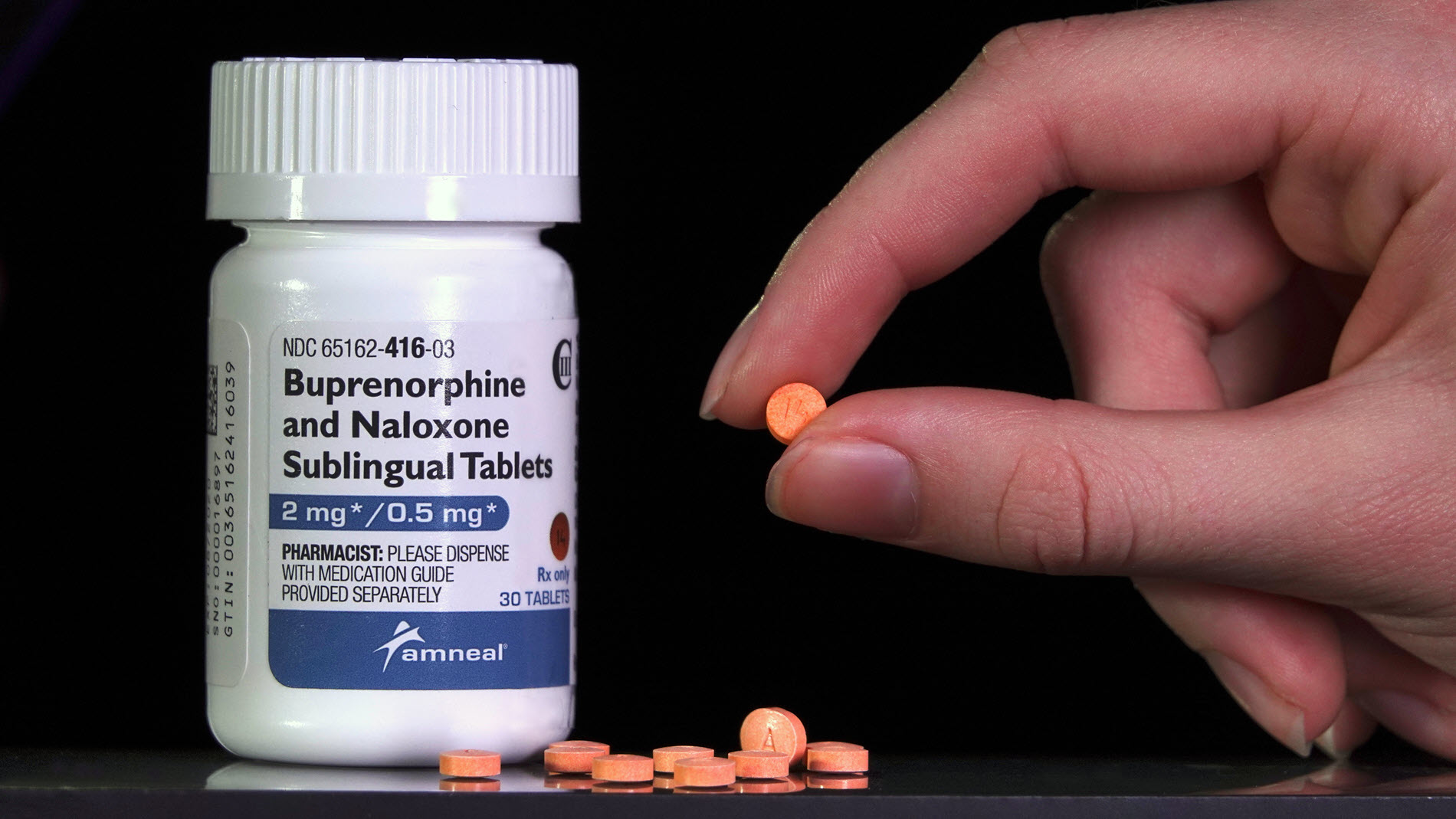 What Happens After Detox?
Aftercare is a crucial phase in the process of overcoming Suboxone addiction. Once you are through with detox, your medical team at Novo Detox will carefully craft an aftercare program that will increase your chance of staying sober.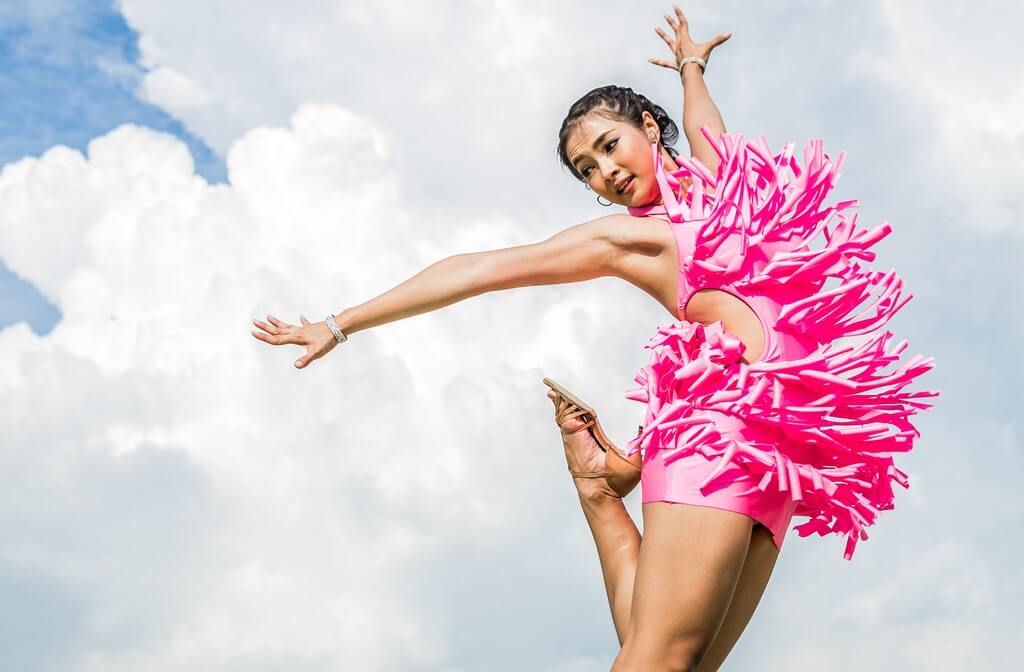 The team will advise you on changes that you should make and design a flexible treatment routine that you will need to follow. They may suggest that you avoid triggers, exercise, and eat healthy meals. Therapy and meetings may also be necessary to sustain your sobriety.
Conclusion
Many Americans are getting addicted to Suboxone. Even though the drug is typically prescribed by doctors to help opioid addicts overcome their addiction, patients are disregarding their prescriptions. They replace the opioid they have been abusing with Suboxone. Suboxone is less potent than other opioids. Misusing Suboxone increases your likelihood of becoming dependent on it. Suboxone addiction has many signs that you should be watching out for them. Once you identify these symptoms, you should seek medical assistance to prevent the dependence from escalating. Seeking professional treatment is safer and more effective than trying to detox at home on your own.
Suboxone detox centers provide several treatment options to help you overcome its dependence. Inpatient and outpatient methods are available. Choose the appropriate approach for you upon consulting your physician. The inpatient option is advisable for patients with severe addiction and those that have been unsuccessful in quitting. Suboxone detox centers provide the care you need to cope with withdrawal symptoms and design a treatment plan that gives you the best chance of overcoming your Suboxone dependence.
Novo Detox provides the ideal care you need to overcome your Suboxone drug addiction. Located in Los Angeles, the accredited facility has ten professionals that provide the care you need to get better. We have been successful with about 98 percent of our former patients. You can trust our services as they give you the best chance of overcoming your Suboxone dependence. We provide flexible treatment, and we accept covers from most of the insurance firms. Reach out today and begin your journey to a long, sober life.