How to Find AA Meetings Near Me in Los Angeles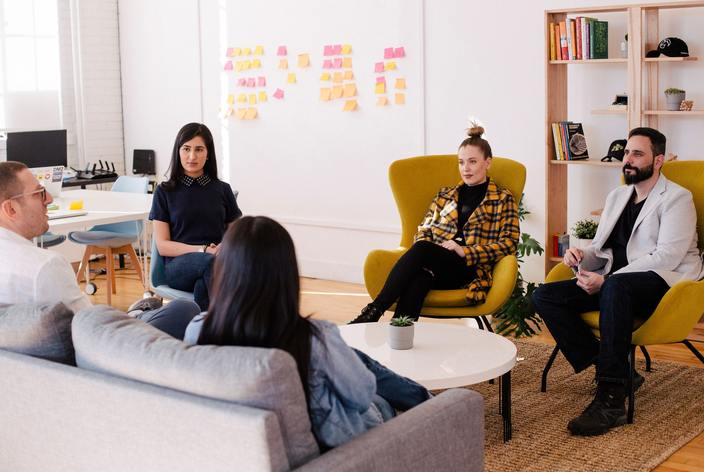 A solid support system goes a long way to help an individual prevent relapse and achieve long-term recovery. As an individual recovering from substance use disorder, you need someone who understands what you are going through and will not judge you. Furthermore, you will have access to professional and peer support to help you gain long-term recovery.
Various groups have been formed to provide this support. Examples include Alcoholics Anonymous website the United States Crystal Meth Anonymous Narcotics Anonymous marijuana anonymous and more.
What is Alcoholics Anonymous?
Alcoholics Anonymous, otherwise known as AA, is a community that brings individuals on the journey of alcohol use disorder recovery. The program seeks to maintain the anonymity of its members to make them feel safe and free of the judgments as they seek to recover.
AA promotes self-recovery with the help of the 12-step philosophy. This philosophy has become successful, and other groups such as Narcotics Anonymous have adopted it. Narcotics Anonymous helps individuals struggling with substance use disorder like opiate addiction Los Angeles and other places. The members will also get to share their experiences, lessons, and more to help their fellows.
History of AA
Dr. Bob Smith and Bill Wilson founded Alcoholics Anonymous 1935 in Ohio. This is when they held their fast meetings and promoted Anonymous philosophy. It started with founder Bill Wilson who went by the Alias Bill W. in the group. He was a recovered alcoholic. Bill W. wrote the Alcoholics Anonymous handbook as he wrote down the principles that helped him recover. The guide covers the 12 step program, among other helpful measures.
Types of AA meetings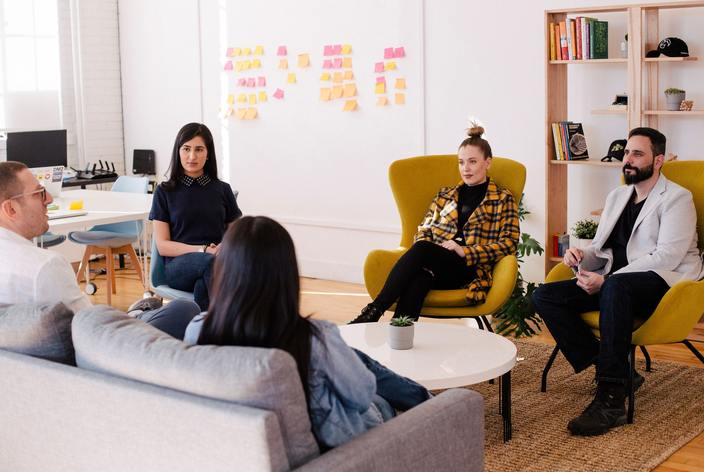 There are two main types of Alcoholics Anonymous meetings. They can either be open or closed.
1. Open Alcoholics Anonymous Meetings
Open meetings are meant for individuals recovering from alcohol use disorder and interested parties, including students, future AA members, family members, professionals, and any other interested person.
2. Closed Alcoholics Anonymous Meetings
Closed Alcoholics Anonymous meetings are for Alcoholics Anonymous members only. This includes individuals who are recovering from alcohol use disorder. There is a general leader in Alcoholics Anonymous. The mantle is passed on regularly, and their members decide who will lead.
Does it work?
Yes, Alcoholics Anonymous works. However, you are advised to use it as a secondary treatment for alcohol use disorder. It has a success rate of 5 to 8% when you use it all a primary treatment for alcohol use disorder. Alcoholics Anonymous is still a good alternative to therapy. These individuals get motivation from bonding with their fellow members creating friendships and working on similar goals and inspiring each other to achieve the goal.
What Should You Expect at An AA Meeting?
First, you should expect free entry to an Alcoholics Anonymous meeting. AA meetings are open or closed. You need to know the type of meeting before you attend and, depending on your membership status. The meetings usually go for about 60 to 90 minutes. Members hold their meetings in public forums such as community centers, churches, or schools. During the meeting, members usually read AA literature and share their personal stories. Such stories include challenges you faced in the past week, positive mindset & experiences you have had, especially when overcoming triggers, giving others advice or encouragement.
One of the members will read out loud the 12-step program. You should know that AA meetings do not discriminate best on any ground like religion, political beliefs, social class, or any other. The only requirement is your willingness to recover from alcohol use disorder. During the meeting, the members may collect some donations, which will help sustain your group with items like literature and other things you agree on. You can still attend these meetings without a donation.
How to Find AA Meetings Near Me in Los Angeles
1. In-Person Meetings
You can locate an AA meeting near you with the hell of the internet. You simply need to look up Alcoholics Anonymous meetings around your town. For example, best La alcohol treatment and AA meetings. In case you're traveling to a new place, you can still use the same procedure and locate the nearest AA meeting near you. In the case of Alcoholics Anonymous, you need to visit their website to locate them.
2. Phone and Online Meetings
We encourage you to try and attend an in-person meeting. However, you can also participate in an online or phone meeting. You may opt for online it for me to lose if you are far away from a meeting you don't have childcare you have mobility or hearing issues. Furthermore, you can rely on them in case you get a late-night craving, and you need someone to talk to. You can communicate via text, online chats, phone, audio, video chat, and email.
Get Help For Substance Use Disorder At Novo Detox
Novo Detox is one of the top detox and residential treatment facilities in Los Angeles. We offer various treatment programs that include best in LA alcohol treatment, prescription drug detox, and heroin marijuana detox, and more.
Our medical professionals will also address co-occurring disorders such as bipolar disorder depression anxiety disorder impulse control disorder, post-traumatic stress disorder, borderline personality disorder, and codependency. Novo Detox services focus on:
1. Personalized Medical Detox Services
Personalized medical detox treatment makes us one of the top addiction treatments in LA, CA. Each case is unique, and individualized treatment is necessary to ensure a patient's stable addiction recovery, Los Angeles.
2. Ongoing Recovery
Ongoing recovery covers treatment programs such as intensive outpatient program (IOP), professional treatment program (PTP), live with a sober companion, and sober living. We offer access to various therapies such as cognitive-behavioral therapy and addiction psychiatrists, psychologists, psychological or medical concierge services, and more.
3. 24/7 Safety And Comfort
Our inpatient drug rehab in Los Angeles offers 24/7 safety and comfort. Apart from keeping away from a drug-free environment also focus on nutritional treatment.
Conclusion
Support during recovery is very important to ensure an individual avoids relapse. Numerous support groups help individuals recovering from various substance use disorders. Alcoholics Anonymous is one of these groups. It brings together members who are recovering from alcohol use disorder. AA was formed in 1935 by Dr. Bob Smith and Bill Wilson.
It helps individuals through Alcoholics Anonymous meetings. These meetings can either be open or closed full-stop open meetings are accessible to any interested party while closed meetings are strictly for Alcoholics Anonymous members only. Alcoholics Anonymous has proven to be an effective program, and other programs like Narcotics Anonymous were formed after inspiration from AA's success. They even assimilated some of its tools like the 12-step program. Medical professionals advise that you only rely on AA as a secondary mode of treatment or an alternative to therapy. This is because it only offers a 5 to 8 percent success chance if you use it as primary treatment.
Alcoholics Anonymous meetings are free, and you only need to be willing to recover to become a member. During the meetings, they usually meditate, read the 12-step program, and share experiences and lessons. You can get the best alcohol rehabilitation LLC detox and treatment of other substance use disorders at Novo detox. We also treat co-occurring disorders such as depression, anxiety, bipolar disorder, and more.