Hydromorphone: Dilaudid, Dilaudid-5, Exalgo, Palladone
Hydromorphone is used to relieve pain. In the USA Hydromorphone brand names are Dilaudid, Dilaudid-5, Exalgo, Palladone. This medication is used to help relieve moderate to severe pain. Hydromorphone belongs to a class of drugs known as opioid analgesics. It works in the brain to change how your body feels and responds to pain.
US Trade Names:
Dilaudid®
Dilaudid-5
Exalgo®
Palladone
Street names:
Dust
Juice
Smac
D
Footballs
What is Dilaudid?
Dilaudid (hydromorphone) is an opioid pain medication. An opioid is sometimes called a narcotic. Dilaudid is used to treat moderate to severe pain. Hydromorphone extended-release tablets are used to relieve severe pain in people who are expected to need pain medication around the clock for a long time and who cannot be treated with other medications. Hydromorphone extended-release tablets should only be used to treat people who are tolerant (used to the effects of the medication) to opioid medications because they have taken this type of medication for at least one week and should not be used to treat mild or moderate pain, short-term pain, pain after an operation or medical or dental procedure, or pain that can be controlled by medication that is taken as needed. Hydromorphone is in a class of medications called opiate (narcotic) analgesics. It works by changing the way the brain and nervous system respond to pain.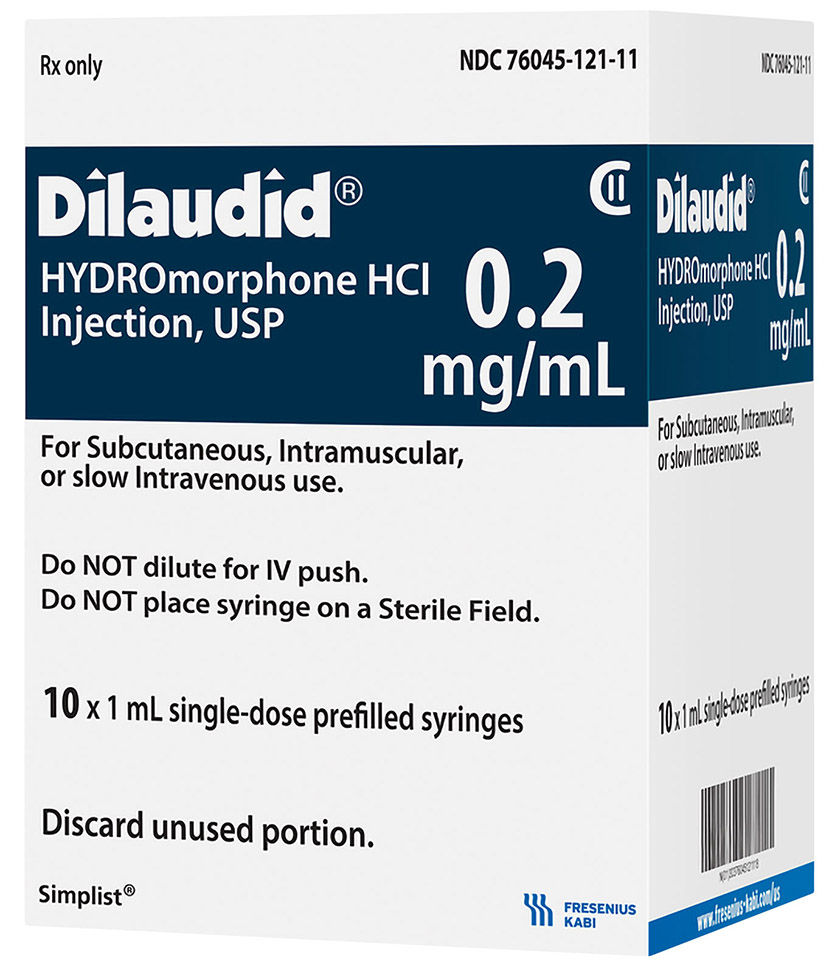 How to use Dilaudid
Read the Medication Guide provided by your pharmacist before you start taking hydromorphone. If you have any questions, ask your doctor.
If you have ongoing pain (such as due to cancer), your doctor may direct you to also take long-acting opioid medications. In that case, this medication might be used for sudden (breakthrough) pain only as needed. Other pain relievers (such as acetaminophen, ibuprofen) may also be prescribed. Ask your doctor or pharmacist about using hydromorphone safely with other drugs.
Suddenly stopping this medication may cause withdrawal, especially if you have used it for a long time or in high doses. To prevent withdrawal, your doctor may lower your dose slowly. Tell your doctor or pharmacist right away if you have any withdrawal symptoms such as restlessness, mental/mood changes (including anxiety, trouble sleeping, thoughts of suicide), watering eyes, runny nose, nausea, diarrhea, sweating, muscle aches, or sudden changes in behavior.
When this medication is used for a long time, it may not work as well. Talk with your doctor if this medication stops working well. Though it helps many people, this medication may sometimes cause addiction. This risk may be higher if you have a substance use disorder (such as overuse of or addiction to drugs/alcohol). Take this medication exactly as prescribed to lower the risk of addiction. Ask your doctor or pharmacist for more details. Tell your doctor if your pain does not get better or if it gets worse.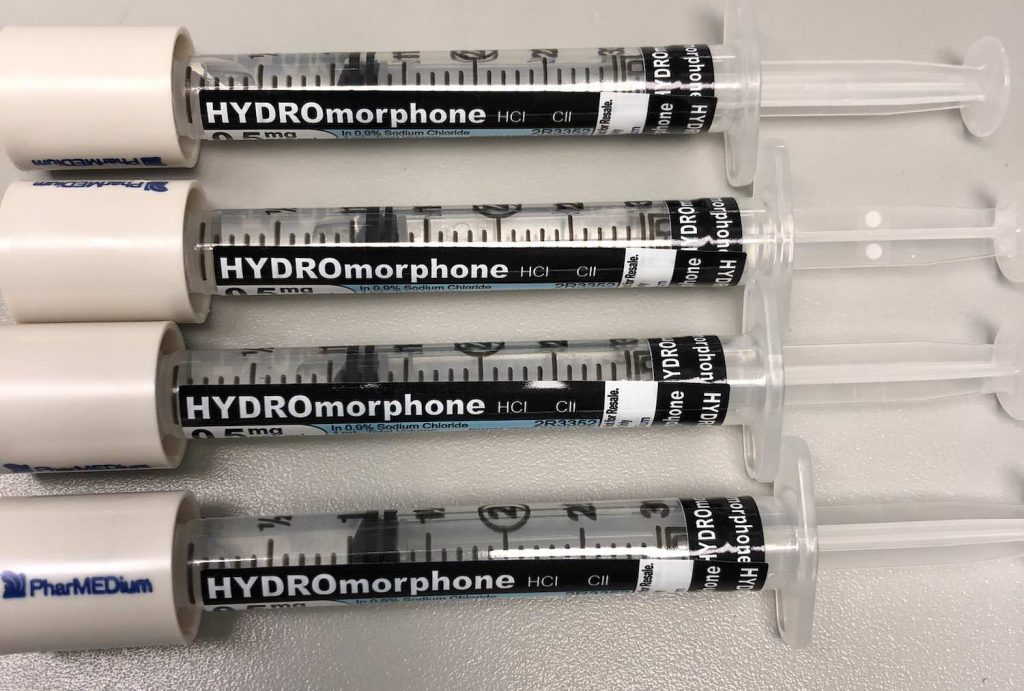 What are the possible side effects of Dilaudid and Dilaudid Oral Solution?
The possible side effects of DILAUDID Tablets and DILAUDID Oral Solution: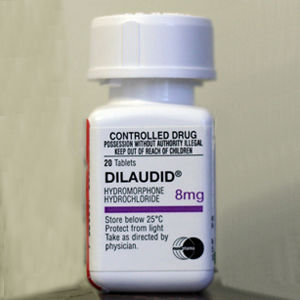 Constipation,
nausea,
sleepiness,
vomiting,
tiredness,
headache,
dizziness,
abdominal pain
Call your healthcare provider if you have any of these symptoms and they are severe.
In case of overdose
In case of overdose, call the poison control helpline at 1-800-222-1222. Information is also available online at https://www.poisonhelp.org/help. If the victim has collapsed, had a seizure, has trouble breathing, or can't be awakened, immediately call emergency services at 911.
Get emergency medical help if you have:
Trouble breathing,
shortness of breath,
fast heartbeat,
chest pain,
swelling of your face, tongue, or throat,
extreme drowsiness,
light-headedness when changing positions,
feeling faint,
agitation,
high body temperature,
trouble walking,
stiff muscles, or
mental changes such as confusion.
Before using Dilaudid
You should not take Dilaudid if you have ever had an allergic reaction to hydromorphone or other narcotic medicines, or if you have:
breathing problems, sleep apnea;
a blockage in your stomach or intestines; or
a bowel obstruction called paralytic ileus.
Do not use Dilaudid if you have used an MAO inhibitor in the past 14 days. A dangerous drug interaction could occur. MAO inhibitors include isocarboxazid, linezolid, methylene blue injection, phenelzine, rasagiline, selegiline, tranylcypromine, and others.
Some medicines can interact with hydromorphone and cause a serious condition called serotonin syndrome. Be sure your doctor knows if you also take medicine for depression, mental illness, Parkinson's disease, migraine headaches, serious infections, or prevention of nausea and vomiting. Ask your doctor before making any changes in how or when you take your medications.
You may not be able to take Dilaudid if you are NOT already being treated with a similar opioid (narcotic) pain medicine and are tolerant to it. Talk with your doctor if you are not sure you are opioid-tolerant.
Dilaudid may be habit-forming. Never share this medicine with another person, especially someone with a history of drug abuse or addiction. Keep the medication in a place where others cannot get to it.
Selling or giving away hydromorphone to any other person is against the law.
Dilaudid Detox
Detoxing from any prescription drugs is extremely difficult, and Dilaudid is no different. Dilaudid's potency makes the withdrawals intense. Even though the withdrawals from Dilaudid are not considered to be potentially fatal or of serious physical consequence, withdrawals can certainly result in serious ramifications.
One of the most common issues among individuals going through withdrawals is dehydration. Because of the symptoms, a lot of the water in your body is expelled, and you may have difficulty taking in more water. Another common serious ramification is self-injurious behavior due to the increased depression and suicidal ideation common during the peak of the withdrawal. It's during this time that people overdose during a relapse attempt.
Even though detoxing from Dilaudid is difficult, it is something that you can get through. Prepare yourself by reaching out to individuals in your life whom you can trust to support you in your efforts to get off of the drug. Participating in a professional detox program provides the best possible chances of recovery. Addiction is something that so many of us today face, and it is the shame of it that feeds the cycle. Ask for help. There are people who care about your health and safety.
For more information on drug detox, withdrawal, and other addiction information, visit our website today. Contact us today to take the first step towards recovery today.