Why LGBTQ+ People Are at Greater Risk for Addiction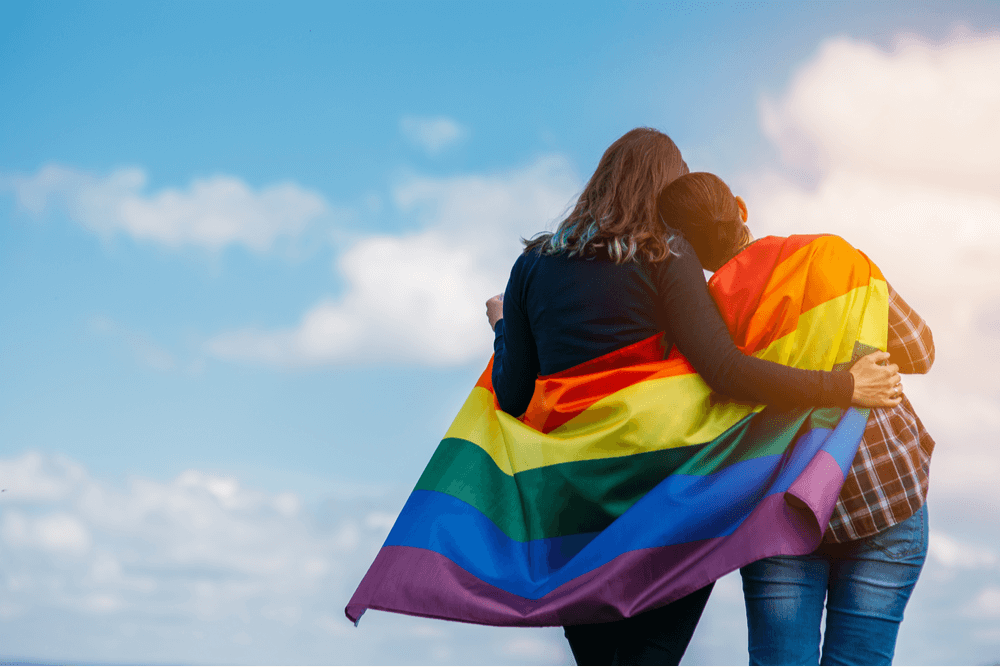 Addiction and the LGBTQ+ Community
The number of LGBTQ adults and youths who abuse substances is estimated at 20% to 30%, while only 9% for their heterosexual counterparts. This is partly due to the culture of substance abuse in the party scene, with binge drinking, college drug abuse, and other risky behavior, but that only scratches the surface.
There are essential, trauma-based underlying issues that lead to addiction. Unfortunately, LGBTQ people face serious social and emotional problems due to their sexual orientation and gender expression, which may lead to self-destructive tendencies and mental health or behavioral health issues. Alcohol and drug abuse may be used to cover the symptoms of these issues but will eventually lead to worsening physical, mental, and emotional health over time.
To discover the benefits of addiction treatment at Novo Detox and start the admission process, click here to call (844) 834-1777 today.
Common Risk Factors for Addiction
Addiction can be caused by many factors, including:
Mental health issues
The LGBTQ population experiences higher rates of clinical depression. The American Journal of Men's Health stated that gay men are three times more likely to experience depression than the general population. Between 30% to 60% of people in the gay and transgender population experience anxiety and depression in their lifetime.
Early trauma
LGBTQ+ youths often have early emotional trauma from trusted places and loved ones like family, the church, and the community. They may involve ostracism or physical beatings for expressing their true selves. The rejection and shame from family and friends can cause trauma, which, if not resolved, may lead to issues.
Drug and alcohol culture
There is a vast party lifestyle, with more open and risky sexual behavior and drug use, in many gay social scenes. Bars and clubs are the only gay-friendly place to let loose in some communities. MDMA, GHB, ketamine, and methamphetamine (meth) are sometimes called 'gay party drugs' due to their prevalence in the LGBTQ clubs and party culture. All of this leads to the normality of drug and alcohol abuse.
More stressful life experiences
Being a sexual minority causes more stressful life experiences, from being 'in the closet' and masking one's identity to suppressing urges and feeling isolated or like an outsider. They may experience loss of employment or not receive promotions, experiencing discrimination and stigmatization from all parts of life. From feeling left out to experiencing overt hate crimes, growing up with a "different" orientation or gender identity can be extremely difficult.
Difficulty getting help
There are several barriers to those in the LGBTQ population when they seek treatment, including fear of discrimination, lack of relationship recognition for those with same-sex partners, and doctors who do not understand or refuse to treat transgender people, gay people, or other LGBTQ+ lifestyles. This results in undiagnosed and untreated substance use disorders and addictions that can become life-threatening.
Special Considerations for LGBTQ+ People in Addiction Treatment
Care providers must have the cultural competency to help people who identify as lesbian, gay, bisexual, transgender, or questioning their addiction to drugs and alcohol. There are, frankly, issues that people who identify as LGBTQ face daily that people who identify as heterosexual may never understand, including a pervading risk of violence, harassment, social prejudice, and discrimination.
Gay and transgender individuals are more likely to develop co-occurring mental illnesses. They may require their recovery center to deliver drug abuse treatment programs that include dual diagnosis care for alcohol use disorders and drug addiction. The most critical piece is that each clinician is sensitive to the unique needs that those in the LGBTQ+ community may have. Creating a person-centered approach to drug and alcohol treatment will be more effective overall.
LGBT-Friendly Addiction Treatment at Novo Detox Center in Los Angeles
At Novo Detox Center in Los Angeles, we offer comprehensive and trauma-informed addictions treatment for people in the LGBTQ communities, with integrated detox and inpatient rehab programs, followed by a referral to our partners in outpatient rehab. We offer treatments that include drug and alcohol detox and recovery, including Xanax rehab, cocaine rehab, meth rehab, opiate rehab, and rehab for prescription opioids and alcohol addiction. We customized each patient's treatment to suit their bio-genetic metabolic profile through 24/7 medical care and evidence-based treatments.
Our aim at the Novo Detox's treatment center is to provide a safe and relaxing place for gay and transgender folks to rest and heal as they restore their mind, body, and spirit from the tolls of drug and alcohol abuse. We help heal the underlying causes of addiction and gain new relapse prevention tools and stress management skills, fostering a lasting recovery. Please don't hesitate to reach out to us by calling (844) 834-1777 today to learn about our LGBTQ-friendly rehab options.