What Is Telehealth Addiction Treatment?
For many who are struggling with drug and alcohol addiction but cannot access in-person drug rehab, telehealth options for outpatient rehab may be the answer. Telehealth and telemedicine SUD treatment is an innovative approach to treating substance use disorders via secure, HIPAA-compliant online video portals or over the phone. You can access the same doctors, licensed therapists, drug addiction, and treatment plans available to those entering other outpatient programs like intensive outpatient treatment and partial hospitalization programs. Telehealth for addiction treatment can include several of the same substance abuse and mental health therapies available in person, including family programs, addiction counseling, individual counseling, and group therapy.
To discover the benefits of addiction treatment at Novo Detox and start the admission process, click here to call (844) 834-1777 today.
7 Benefits of Virtual Rehab
1. Convenience
You can access addiction treatment from home, allowing those with small children and dependent loved ones to receive addiction therapy without having to find care for them.
2. Expanded Accessibility to Substance Abuse Treatment
People in rural communities may not have access to specialty programs like dual diagnosis programs, but telehealth services can help them access more adequate addiction treatment from home.
3. Flexible Scheduling
You can schedule your alcohol and drug addiction therapy appointment around your work or school schedule so it does not interfere with your obligations.
4. Social Distancing
Telemedicine in addiction allows those who are immunocompromised, agoraphobic, or socially anxious to access addiction recovery without being around others.
5. Reduced Costs
Substance abuse rehab can be expensive, especially inpatient rehab, however different levels of care can be less costly, and telehealth treatment is the most affordable. Also, many insurance companies cover online counseling.
6. Addressed Transportation Limitations
Some people cannot consistently attend in-person treatment due to unreliable transportation issues. Because you are accessing online treatments, you do not need care or other forms of transportation to be on time for the behavioral therapy and other addiction behavioral therapy.
7. Improves Rehab Program Commitment
Because online treatments eliminate many obstacles such as finding child care, transportation limitations, and social anxiety issues, people remain in addiction recovery treatment longer and are more likely to complete their intensive outpatient programming.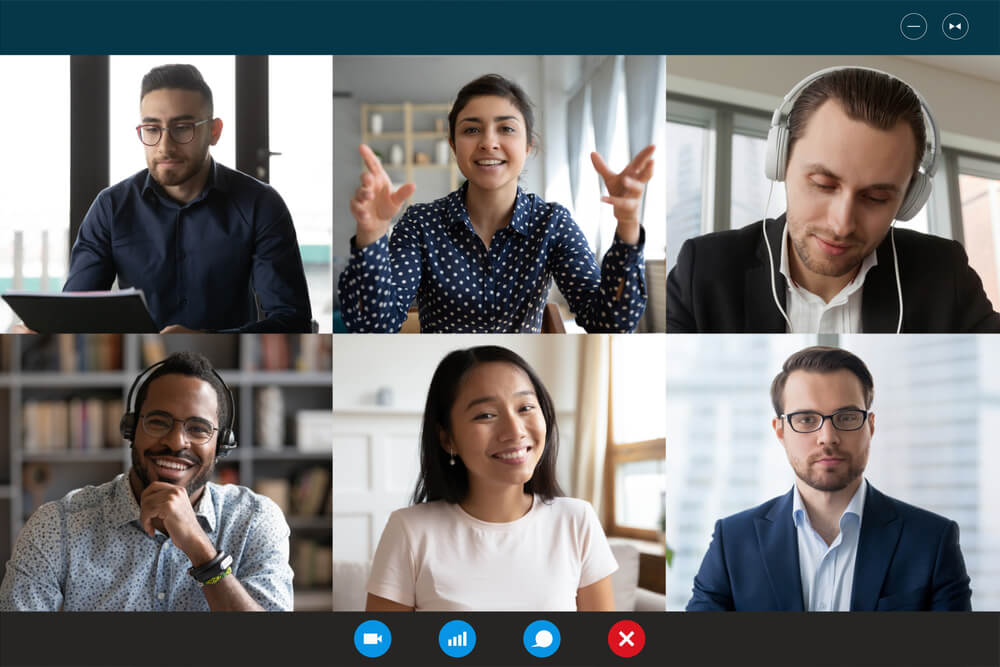 Discover the best Ted Talks for people in addiction recovery here:
The 4 Best Ted Talks for People in Addiction Recovery: Novo Detox
Is Virtual Addiction Treatment Effective?
Due to the COVID-19 pandemic, many health treatments moved to online platforms to keep with social distancing, including addiction treatment. While most of the COVID-19 pandemic turned our lives upside down, some good things came out of it. One was that it showed addiction telehealth therapy is an effective method of SUD treatment. We have discussed several benefits of telehealth therapy compared to in-person treatment, and one of the biggest is patient retention. Individuals tend to stick to and complete programs more easily with online treatments. Like other drug addiction programs, they work when they are a good fit for the person.
Novo Detox Telehealth Addiction Treatment for Drugs and Alcohol
Virtual drug addiction treatment is available from Novo Detox in Los Angeles, expanding our services to that outside of Thousand Oaks and Los Angeles. Our online addiction treatment programs are personalized just like our inpatient rehab. We use Doxy.me, one of the most popular and top-rated online treatment solutions, HIPAA, PHIPA/PIPEDA, & HITECH-compliant video conferencing tools. Our telehealth treatment program offers everything you would expect from our in-person treatment program including group therapy, individual therapy, and weekly appointments with our psychiatrist.
However, please consider in-person medical detox and inpatient rehab with us if you struggle with stopping substance abuse at home. Our around-the-clock medical care and medication-assisted treatment can help you effectively go through drug and alcohol withdrawal and drug detox. Call us at 844) 834-1777 to learn more today.